Berlin
With "FUHUB", we are developing a sustainability role model property in Southwest-Berlin. Its direct neighbors are the "FUBIC" innovation campus, which is currently under construction, and Freie Universität Berlin.
At this established research location, DRIVEN is realizing the laboratory and office building "FUHUB" together with the Berlin-based architectural firm Bollinger + Fehlig and WISTA Management GmbH.
AREA INFORMATION
- 8000 qm GFA
- 6800 qm NLA
CHARACTERISTICS
- Location on the "FUBIC" campus in Dahlem
- Innovative wood hybrid construction
- Tailored to technology-oriented companies
CONNECTION
- 600 meters to Freie Universität Berlin
- 6 kilometers to Kreuz Schöneberg
- 12 kilometers to Berlin-Mitte
- 30 minutes to BER airport by car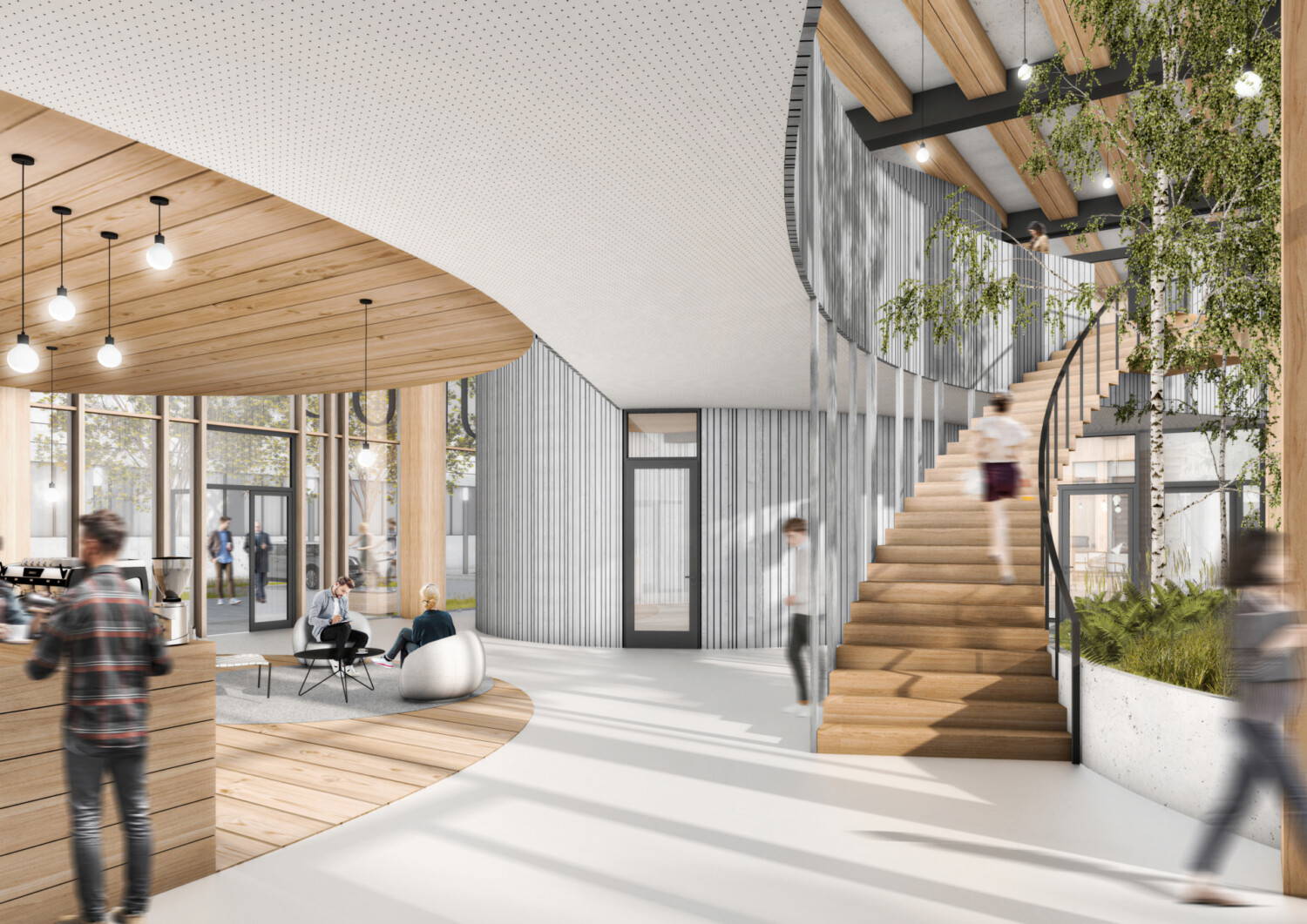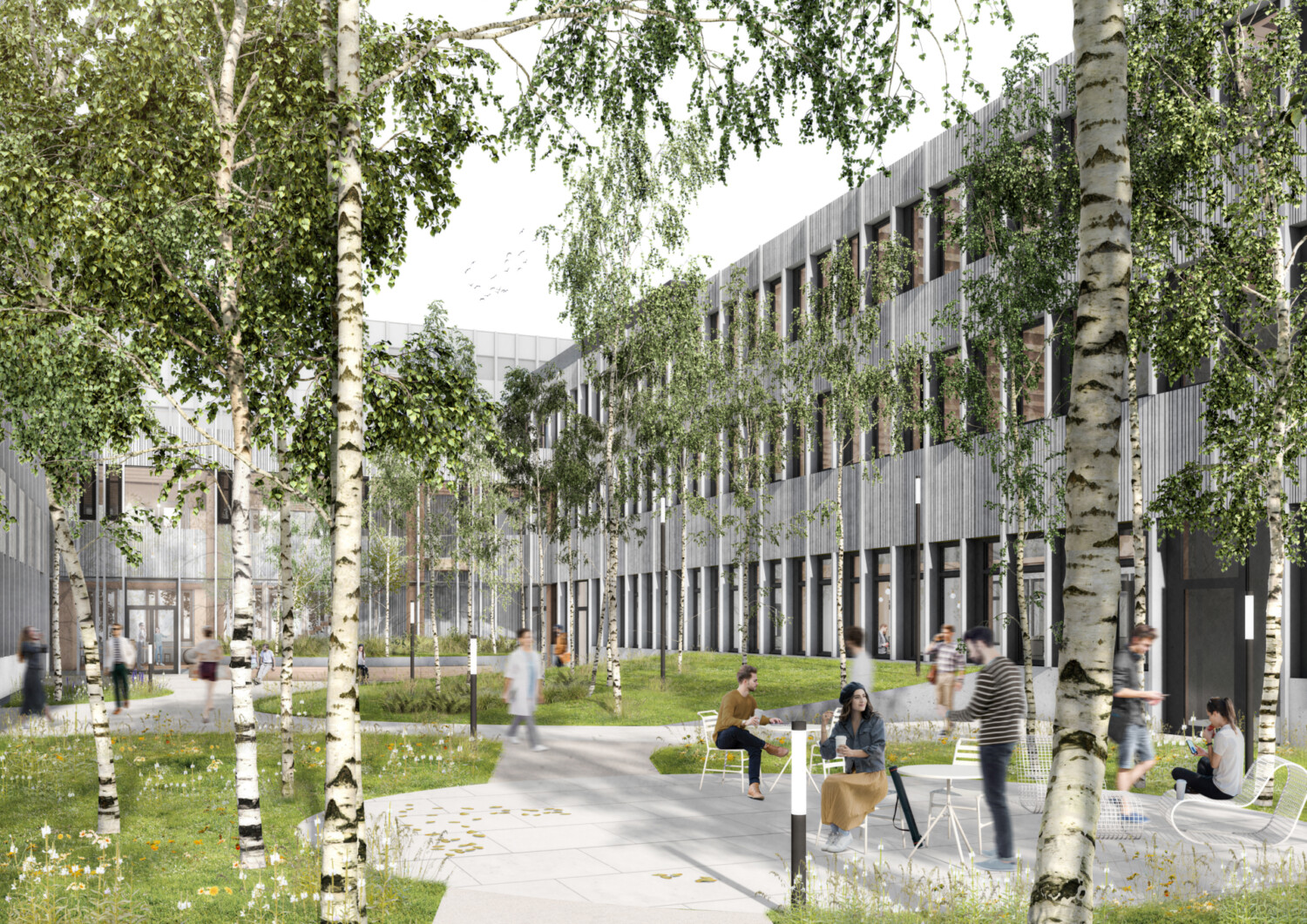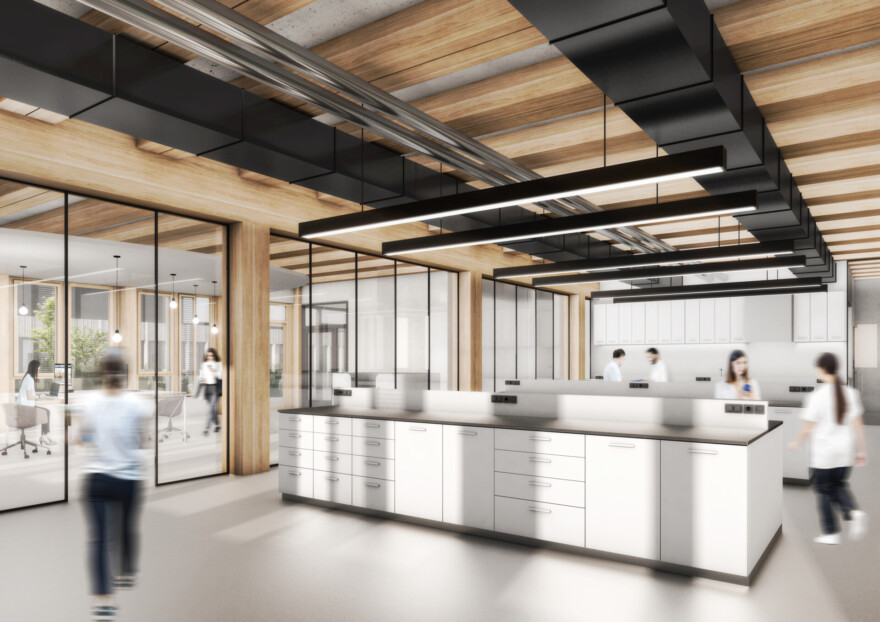 Object description
"FUHUB" will combine high-quality office and laboratory spaces in a sensible way. With this promising mix, "FUHUB" will become an innovation location, where ideas can grow and flourish.
The 6,800 square meters of usable space are intended for companies from the life science and (bio)robotics sectors. Among other things, "FUHUB" will meet high sustainability and technology standards. The entire power supply is to be fed from renewable energies.
"FUHUB" is being built using the environmentally friendly wood hybrid construction method. In addition, green roof areas will protect biodiversity. With light-flooded rooms and modern design, "FUHUB" will offer an optimal working environment.
Location
For our future tenants from the life science and (bio)robotics sectors, the location of "FUHUB" is extremely favorable: Numerous renowned research institutes are located in the immediate vicinity, including the Institute for Inorganic Chemistry on the campus of Freie Universität Berlin and the Federal Institute for Materials Research. In addition, the location is very well connected to the infrastructure – both by bus and train as well as by car.